PatientsLikeMe Newsletter Issue 23 - December 2010
MONTHLY MUSINGS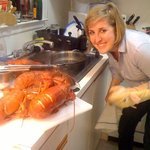 Does it help to compare your situation to others?
According to what you've told us, the answer is an emphatic yes! In fact, we recently launched a series about what happens when you share and compare at PatientsLikeMe. You've told us that when you share through your profile, in the forum or via private messaging (PM), you can better understand your health by comparing your experiences and putting your situation in context. And what could be more invaluable when you're facing a life-changing condition?
Here's a recent example of the power of sharing and comparing from three-star member Dragonmom:
"Without [this community], I wouldn't know about certain meds. I wouldn't know about various side effects. It would have taken me forever to get the knowledge you have gleaned…and I wouldn't have known what to look for while I searched."
Season's Greetings!
--Elizabeth Morgan, Community Manager
JOIN THE CONVERSATION
Check out some of the hot topics in the forum. Then jump in with your own questions and answers!
How to approach FM with a new physician
Have you moved and had to change doctors? Beyond the Doctor Visit Sheet, discuss the best ways to get new providers up to speed and ensure continuity with your treatments.
Physical therapy to manage FM symptoms?
Have you gotten symptom relief from physical therapy? Or did you hurt worse? Share your experiences with therapies that did and didn't work for symptoms like aching pain.
Sleeping problems = tiredness and more fibro fog!
Can't sleep? You're not alone. More than 8,800 of you report experiencing insomnia. From Ambien to Melatonin, discuss what sleep aids you've tried and what helps most.
GETTING TO KNOW YOU
At PatientsLikeMe, we believe in getting to know the person, not just the "patient." That's why we interview patients each month to find out more about how they approach life. This month we are pleased to feature Nates-Sweetpea, a three-star member from Fayetteville, Georgia.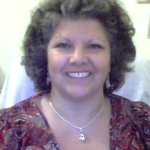 1. What obstacles have you overcome this year?
Oh my, 2010 has been a huge year! I didn't know how I was going to get through it whole, but here I am knocking on 2011, one step at a time. I had to rejoin the workforce on a part-time basis this year, after years of not working (not being able to work), but I had to as my husband had lost his job about 18 months previously, and we were facing bankruptcy!
So I've been working part-time since last February, about 17 to 32 hours a week. We did go through bankruptcy, lost our home, vehicles and our high 700's credit score with it. But you know what, I survived. Actually, no, I overcame, with the help of a very supportive Sunday School class, great friends, and a wonderful husband and daughter.
2. What do you have in abundance in your life?
I'd have to say I have an abundance of faith and hope! Through the love of friends and family who have prayed for us, I have been able to keep my eyes on the fact that God causes everything to work together for good! (My paraphrase!) So I knew that everything would work out for our good. If I kept my eyes on the destination and not on my circumstances, hoping for God's best for us.
3. How does your condition affect your approach to the holidays?
Well, I love the fall and Thanksgiving but most especially Christmas! I've grown to understand that trying to decorate and craft like Martha Stewart, or whip up a feast like Paula Dean, is a recipe for the perfect storm! I know this because I've tried that approach before and suffered the consequences, along with my family.
Now, I do what I can. Try to keep things simple. Accept the help that's offered to me and save my pennies to have our home cleaned before the holidays. I also do most of my shopping online and have gifts delivered, which simplifies things so much.
4. How has PatientsLikeMe helped you learn and share this year?
PatientsLikeMe has been such an encouragement to me, not only in what others have given to me through sharing their stories, but also by opening up a window for me to be an encourager also. I love the newsletters that are super reminders of how to not get off track, and also how to be good to myself.
WHAT'S NEW AT PATIENTSLIKEME
Have you visited our blog lately? Because it's all about you of late. In a good way. Earlier this month, we introduced several new series about topics that matter most to you. The first is called "Share & Compare," and it delves into how you can see how you're doing compared to others, thus putting your experience in context. Then in our second series, entitled "One for All," we take a look at all the ways you are creating connections with each other – with a special interview with FM/CFS member Babsie. And last week we unveiled a series called "Treat Us Right," which we previewed in our recent roundtable podcast with PatientsLikeMe executives. So, don't miss out - sign up here to receive new blog posts instantly via email. Or, as always, you can follow our blog posts on our Twitter and Facebook pages.
After a year of tremendous media attention, we close out 2010 with two more notable highlights. In a recent article on HuffingtonPost.com, Adam Hanfit cites PatientsLikeMe as one of the best examples of crowdsourcing – calling the site "an emotionally invaluable resource for lifting people out of the loneliness of illness." We also featured prominently in a recent article in InformationWeek called "Healthcare Listens to Social Media," which discusses our innovative business model, partnerships and more.
Finally, from all of us at PatientsLikeMe, we'd like to wish you the happiest of holidays and a wonderful new year. Enjoy the season!
THIS MONTH'S SITE IMPROVEMENTS
We are constantly working to improve our site. In this section, we'll keep you up-to-date on new tools and features designed to make your PatientsLikeMe experience even better.
Here are our top functionality enhancements for December:
How are you feeling now? It's a simple question, but the answers can change by day of the week, by time of day, and by how your condition is impacting your overall well-being. Now you can answer the question on your homepage and profile with InstantMe. The more you share, the more you can learn about your condition and well-being. With the cool graphs and charts, you can even see InstantMe trends by time of day, day of week and more. (Your InstantMe entries, including annotations, will also print in a grid at the bottom of your Doctor Visit Sheet!) Sign up for a reminder to record your answer as often as you want – via email. For more on InstantMe, check out this blog post.
The new and improved Doctor Visit Sheet (DVS) is here! If you haven't used it, the DVS is a handy PDF summarizing the information you've entered at PatientsLikeMe. You can email it or print it out for your doctor appointments. That way, your doctor gets a detailed update on your symptoms and treatments, and you don't have to recall everything that's happened. So, what's new about the DVS? First, you can now access it from the top right-hand corner of your profile. Also, the DVS page now tells you when you last updated each section. And finally, we improved the DVS charts so that you can capture the exact time period you want to discuss with your doctor. See the "before and after" here.
Notice anything different about your Symptoms page? The top-level symptoms page recently got a makeover. Now, instead of a long list of symptom names, you can see your symptoms and where they fit in compared to the rest of the community. Don't you love this concept of sharing and comparing?
Newsletter Archive
Jul 2013
May 2013
Apr 2013
Mar 2013
Feb 2013
Jan 2013
Dec 2012
Nov 2012
Oct 2012
Sep 2012
Aug 2012
Jul 2012
Jun 2012
May 2012
Apr 2012
Mar 2012
Feb 2012
Jan 2012
Dec 2011
Nov 2011
Oct 2011
Sep 2011
Aug 2011
Jul 2011
Jun 2011
May 2011
Apr 2011
Mar 2011
Feb 2011
Jan 2011
Dec 2010
Nov 2010
Oct 2010
Sep 2010
Aug 2010
Jul 2010
Jun 2010
May 2010
Apr 2010
Mar 2010
Feb 2010
Jan 2010
Dec 2009
Nov 2009
Oct 2009