PatientsLikeMe Newsletter Issue 2 - July 2010
MONTHLY MUSINGS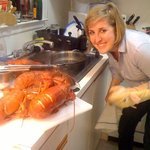 Hello! I'm Liz, the newest addition to the PatientsLikeMe community team – and your new community moderator. Since coming on board, I've been getting to know this vibrant Organ Transplants Community by reading many of your profiles.
An up-to-date profile helps you and others visually see how you're doing. Because of their completeness, three-star profiles are especially helpful for learning in rich detail about the organ transplantation journey. Kudos to the 220+ of you who have already earned three stars.
How many three-star profiles have you looked at recently? Among the ones I've viewed, I've noticed that SecondChance28 is already a wise mentor at age 24, tcoyle02 checks in even when he feels the same, and YellowIsJoy has completed an impressive number of treatment evaluations. (Click on the "e" symbol next to the treatments listed on her profile to read her evaluations).
Thanks for helping yourself and others with your complete profile data.
--Elizabeth Morgan, Community Manager
JOIN THE CONVERSATION
Check out some of the hot topics in the forum. Then jump in with your own questions and answers!
Being around young children post-transplant
Should transplant recipients avoid teaching or childcare jobs due to the risk of infection? What do parents of little ones do? Help a former daycare owner address her fears.
Contacting the donor family
Have you contacted the family of your donor? How long did you wait – and what was the response? Share your experiences and discuss the potential emotions on both sides.
How long do your colds last?
A liver transplant recipient is having trouble shaking a common cold. Do you find your colds stick around longer? Or happen more frequently? Exchange tips and advice.
Losing the weight gained after a transplant
Did you gain weight following your transplant? You're not alone. A member wants to slim down – but in a healthy way that's safe for her new kidney. Share your stories.
GETTING TO KNOW YOU
At PatientsLikeMe, we believe in getting to know the person, not just the "patient." That's why we interview transplant recipients each month to find out more about how they approach life. This month we are pleased to feature newheart0516, a three-star heart transplant recipient from New York.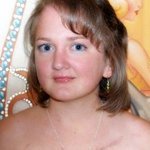 1. What puts a spring in your step?
A lot of things put a spring in my step but mostly the outcomes from my whole experience of my journey to a new heart. Since I was in heart failure for quite a while, my whole life was on hold, and my only one concern was to get better. And once my new heart came, I was feeling like a whole different person. I forgot what it was like to climb a flight of stairs, and to actually be able to get myself dressed without feeling short of breath. Basically my new heart has put a spring in my step, physically and emotionally.
2. How do you like to spend holiday weekends?
On my holiday weekends I like to spend time with my family and relatives. I was in the hospital most of the time from August 2008 to May 2009, in and out of heart failure, waiting for a new heart to come. So I missed out on school, holidays, and just being with my family. All I really want to do on holiday weekends is be with my family, and it doesn't really matter what we do.
3. What is helping you to cope with your condition?
People help me cope, but most of all God helps me cope. Being around people I love keeps me happy, and I realize what a beautiful life God has provided me with. And He has taught me how to be patient throughout this whole process of waiting for a new heart. Now, since I am so healthy, I enjoy life more, and I don't take anything for granted. When I was in heart failure, my life came to a stop, and I didn't know how to cope, but getting to know my doctors and nurses personally has helped me cope with each difficulty that heart failure had brought me.
4. What have you learned recently at PatientsLikeMe?
Well, since I've joined PatientsLikeMe, I have learned a lot from the forum topics other people have posted. I like the forums because it is where people who are alike in so many ways can talk about the same experiences and [what the] transplant has brought them. I also learned that I can keep track of my medical profile and see it on the computer.
WHAT'S NEW AT PATIENTSLIKEME
Going to the U.S. Transplant Games at the end of this month? So are we! PatientsLikeMe is the official t-shirt sponsor for the National Kidney Foundation of New England team. We'll also have a booth in the exhibit hall to tell other transplant recipients about the site. If you're there, stop by and get some goodies.
Research Director Paul Wicks was recently invited to speak at the Personalized Medicine Conference at Arizona State University's Sandra Day O'Connor College of Law. Check out the video and PowerPoint slideshow of his presentation about how the Internet is changing healthcare. We were also honored that 2001 Nobel Laureate Dr. Lee Hartwell singled out PatientsLikeMe as "an example of what we need in the future" in his keynote address (jump to timestamp 48:58 in the video).
Congratulations to the 39 teams who represented PatientsLikeMe at various fundraising walk/run events this spring! (That's more than the number of teams we sponsored for all of 2009!) Also, thanks to all who have submitted photos from your 2009-2010 events. They're now viewable on our new Flickr account. Have an event later this summer or fall? All you need is three-star status, and we'll sponsor your team with a donation and official PatientsLikeMeInMotion™ t-shirts. (Please allow 3-4 weeks lead time.) Learn more here.
THIS MONTH'S SITE IMPROVEMENTS
We are constantly working to improve our site. In this section, we'll keep you up-to-date on new tools and features designed to make your PatientsLikeMe experience even better.
Here is our top functionality enhancement for July:
More information. More context. More learning. Check out our recently enhanced Treatments page to research what treatments – from prescription drugs to physical therapy to lifestyle modifications – are being used by patients like you. Learn about efficacy, dosage, cost, side effects, burden and much more.
Newsletter Archive
Apr 2013
Mar 2013
Feb 2013
Jan 2013
Dec 2012
Nov 2012
Oct 2012
Sep 2012
Aug 2012
Jul 2012
Jun 2012
May 2012
Apr 2012
Mar 2012
Feb 2012
Jan 2012
Dec 2011
Nov 2011
Oct 2011
Sep 2011
Aug 2011
Jul 2011
Jun 2011
May 2011
Apr 2011
Mar 2011
Feb 2011
Jan 2011
Dec 2010
Nov 2010
Oct 2010
Sep 2010
Aug 2010
Jul 2010
Jun 2010
May 2010
Apr 2010
Mar 2010
Feb 2010
Jan 2010
Dec 2009
Nov 2009
Oct 2009