PatientsLikeMe Newsletter Issue 36 - July 2010
MONTHLY MUSINGS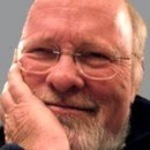 Have you viewed a patient profile lately?
Many profiles in our PD Community can provide valuable insights. Because of their completeness and rich detail, three-star profiles are especially helpful in learning how others are managing their PD. This month I want to spotlight one of these profiles.
Meet HarleyNutz, who joined PatientsLikeMe in October 2009, the same month she underwent a Deep Brain Stimulation (DBS) procedure. A three-star member, she has a very complete profile, listing all symptoms and treatments to date during her 16-year journey with PD.
This means you can see what her PDRS score was before and after DBS. You can also learn about her DBS experience directly. What specific improvements or side effects has she reported? Find out by reading her DBS treatment evaluation. (Click on the "e" symbol next to the treatments listed on her profile to see all of her evaluations).
Beyond more commonly reported treatments like DBS, which more than 100 of you have undergone, you might also learn about some unusual therapeutic approaches when you view a patient profile. Who has tried belly dancing and tae kwon do? Find out here.
--Tim Horgan, Community Manager
JOIN THE CONVERSATION
Check out some of the hot topics in the forum. Then jump in with your own questions and answers!
Why am I embarrassed to tell people?
A caregiver shares her hesitation to inform people about her husband's PD, especially when reconnecting with old friends. How do you decide who to tell?
New and old relationships
PD can have a wide range of effects on your relationships. Don't miss this moving thread that covers everything from loneliness to meeting a partner to ending a marriage.
Need help with gambling
Impulse-control disorders – such as obsessive gambling or shopping – are common in PD patients. Discuss the causes as well as how you can address these behaviors.
The difficulty of saying "no" or "I can't"
Do you struggle to turn down invitations or ask for help? What's the best way to say no? Share your experiences with communicating with friends and family.
GETTING TO KNOW YOU
At PatientsLikeMe, we believe in getting to know the person, not just the "patient." That's why we interview members each month to find out more about how they approach life. This month we are pleased to feature angela_b, a three-star member from Pennsylvania.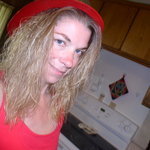 1. What puts a spring in your step?
That would have to be my new love for crafting. I didn't realize how many ideas I had hiding away in my head until just recently. Now, you cannot even mention a shower or party, and I'll start planning what favors to give.
2. How do you like to spend holiday weekends?
I am a hostess by nature - that I get from my momma - so I love to have picnics/parties at the house. Plus it's easier for me to give the party than to go to one. I have four kids, ages 11, 8, 3, and 1, so you never know what the moods will be!
3. What is helping you to cope with your condition?
I have a humongous support system. My family, friends. It's pretty awesome. Plus, my husband and I just started our own non-profit (Running for Parkinson's) to raise money and help fund Parkinson's related issues within our community. We run (he runs, I try very hard to...LOL) and this helps keep me motivated!
4. What have you learned recently at PatientsLikeMe?
I've learned a lot from lurking. I've found many answers, like my cramping when I run is dystonia, and a lot of people have the same sleep issues. I've found that we all have a lot of "non-parky" things in common, such as career choices, crafting, running.
We are all in this fight together. It's great to know that I am not alone in this, but surrounded by great, loving, caring people.
WHAT'S NEW AT PATIENTSLIKEME
Research Director Paul Wicks was recently invited to speak at the Personalized Medicine Conference at Arizona State University's Sandra Day O'Connor College of Law. Check out the video and PowerPoint slideshow of his presentation about how the Internet is changing healthcare. We were also honored that 2001 Nobel Laureate Dr. Lee Hartwell singled out PatientsLikeMe as "an example of what we need in the future" in his keynote address (jump to timestamp 48:58 in the video).
Congratulations to the 39 teams who represented PatientsLikeMe at various fundraising walk/run events this spring! (That's more than the number of teams we sponsored for all of 2009!) Also, thanks to all who have submitted photos from your 2009-2010 events. They're now viewable on our new Flickr account. Have an event later this summer or fall? All you need is three-star status, and we'll sponsor your team with a donation and official PatientsLikeMeInMotion™ t-shirts. (Please allow 3-4 weeks lead time.) Learn more here.
THIS MONTH'S SITE IMPROVEMENTS
We are constantly working to improve our site. In this section, we'll keep you up-to-date on new tools and features designed to make your PatientsLikeMe experience even better.
Here is our top functionality enhancement for July:
More information. More context. More learning. Check out our recently enhanced Treatments page to research what treatments – from prescription drugs to physical therapy to lifestyle modifications – are being used by patients like you. Learn about efficacy, dosage, cost, side effects, burden and much more.
Newsletter Archive
Jul 2013
May 2013
Apr 2013
Mar 2013
Feb 2013
Jan 2013
Dec 2012
Nov 2012
Oct 2012
Sep 2012
Aug 2012
Jul 2012
Jun 2012
May 2012
Apr 2012
Mar 2012
Feb 2012
Jan 2012
Dec 2011
Nov 2011
Oct 2011
Sep 2011
Aug 2011
Jul 2011
Jun 2011
May 2011
Apr 2011
Mar 2011
Feb 2011
Jan 2011
Dec 2010
Nov 2010
Oct 2010
Sep 2010
Aug 2010
Jul 2010
Jun 2010
May 2010
Apr 2010
Mar 2010
Feb 2010
Jan 2010
Dec 2009
Nov 2009
Oct 2009