PatientsLikeMe Newsletter Issue 35 - June 2010
MONTHLY MUSINGS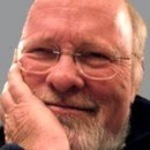 Did you know that…
…the completed Quilt Project includes contributions from as far as Kenya and Chile?
There's no telling what else you might learn – or who you might get to know – in our forum. Dive in today.
--Tim Horgan, Community Manager
JOIN THE CONVERSATION
Check out some of the hot topics in the forum. Then jump in with your own questions and answers!
Just started Mirapex
A member who has begun taking Mirapex in recent weeks wants to know if you've had similar experiences. Weigh in and read other discussions of Mirapex.
Dealing with a sensitive stomach
Do PD meds make you nauseated? From ginger ale to Pepto Bismol to probiotics, discuss the remedies that have helped you take your meds more comfortably.
Is anyone else hearing voices?
Looks like RVPAPPY isn't alone in hearing what appear to be auditory hallucinations. Are the meds causing it? What does it sound like for you? Share your experiences.
Azilect: wearing off and weaning off
Discuss the "wearing off" period for Azilect at night. Also, do you feel it's helping your symptoms or have you stopped the drug (and, if so, how are you handling it)?
GETTING TO KNOW YOU
At PatientsLikeMe, we believe in getting to know the person, not just the "patient." That's why we interview patients each month to find out more about how they approach life. This month we are pleased to feature ozzieartist, a three-star member from Sydney, Australia.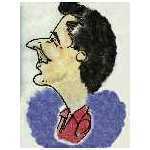 1. What has changed recently for you?
I have noticed that the current medication is not as effective as it has been when I was taking the previous lot. This means that I have to be more conscious of time and take my medication on time.
2. How would you describe your life philosophy?
My "life philosophy" is to "get on with it" and don't dwell on my illness. Keeping myself busy doing things is important to my sense of well being.
3. What's the most unexpected thing about your condition?
The most unexpected thing about Parkinson's for me is that I don't have a tremor or shake like most others – this allows me to do my painting and motor bike restoration.
4. How much time do you spend at PatientsLikeMe?
I don't spend a lot of time on "PatientsLikeMe," but when I am on it I find it gives me a lot of useful data feedback.
WHAT'S NEW AT PATIENTSLIKEME
"Transparency, Openness and Privacy." These are words you hear often at PatientsLikeMe due to our open sharing concept. They were also the subject of a recent private message to our members as well as a blog post from our President and Co-Founder Ben Heywood. What are the privacy implications of openness? How does PatientsLikeMe make money? How is your identity protected? Read what Ben had to say and join the discussion today.
Your answers to last year's user survey have been published in the Journal of Medical Internet Research (JMIR)! Entitled "Sharing Health Data for Better Outcomes on PatientsLikeMe," the original research paper reveals the benefits many of you have reported from using the site. Did you know 42% of survey respondents learned from other patients what specific treatments were like – and 12% said they had changed doctors as a result of using PatientsLikeMe? Check out Research Director Paul Wicks' blog entry and podcast about the results – and read the paper in full here.
When it comes to Internet culture and online health information, PatientsLikeMe remains at the forefront of the national dialogue. This month, the Wall Street Journal cited PatientsLikeMe as a shining example in their investigation entitled "Does the Internet Make You Smarter?" And at the end of May, the New York Times examined our business model and looked at how PatientsLikeMe is helping to create a new culture of empowered "e-patients."
THIS MONTH'S SITE IMPROVEMENTS
We are constantly working to improve our site. In this section, we'll keep you up-to-date on new tools and features designed to make your PatientsLikeMe experience even better.
Here are our top functionality enhancements for June:
Are you typo-prone? Have no fear. We have added spell checking to the forum so that you can spend more time sharing and less time re-reading. Currently, this new feature is supported in Firefox, Chrome, Safari and Opera browsers. Look for a broken red line underneath any suspected misspellings. Not sure what the correct spelling is? "Right click" with your mouse, and you'll see suggested spellings as well as an option to add unrecognized words to your dictionary.
Everyone likes a little feedback. Well, here you go! Now, when you enter or update your Basic Information on your profile, you'll instantly see how you compare to the rest of the community in regards to age, gender and location.
Have you seen a small pill icon in the forum recently? This is a new feature that automatically links the first occurrence of a treatment (prescription, OTC or supplement) in a forum post to the corresponding Treatment Report. Click through to find out how many members have taken the treatment and what they've reported about efficacy, side effects, dosages, cost and more.
Since we don't have a loudspeaker that reaches all of you, we've added a way to make important sitewide announcements. Now, if the site is going to be down for maintenance for a short while, or there's something everyone needs to know, you'll see a big, impossible-to-miss yellow banner at the top of any page.
Newsletter Archive
Jul 2013
May 2013
Apr 2013
Mar 2013
Feb 2013
Jan 2013
Dec 2012
Nov 2012
Oct 2012
Sep 2012
Aug 2012
Jul 2012
Jun 2012
May 2012
Apr 2012
Mar 2012
Feb 2012
Jan 2012
Dec 2011
Nov 2011
Oct 2011
Sep 2011
Aug 2011
Jul 2011
Jun 2011
May 2011
Apr 2011
Mar 2011
Feb 2011
Jan 2011
Dec 2010
Nov 2010
Oct 2010
Sep 2010
Aug 2010
Jul 2010
Jun 2010
May 2010
Apr 2010
Mar 2010
Feb 2010
Jan 2010
Dec 2009
Nov 2009
Oct 2009