PatientsLikeMe Newsletter Issue 35 - June 2010
MONTHLY MUSINGS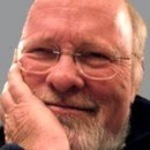 Many of you write in the forum about treatments that work for you. It's a great way to share that with everyone. But have you ever checked a person's profile to see how a new treatment has affected their MSRS and symptoms?
Sure, there may be compounding circumstances as to why the treatment worked, but checking each others' profiles is a great way to learn and look for correlations. Today we have more than 1,000+ three-star members with profiles that offer rich and detailed information for you, and researchers, to learn from. Check some out today.
In addition to sharing through your profiles, some of you are using videos to talk about treatment experiences. Mamananny and GothicRosie created videos showing how they were doing before CCSVI treatment, and Mamananny has now posted a post-procedure video. How will CCSVI impact their MSRS and symptoms? Follow their profiles and videos to see.
--Tim Horgan, Community Manager
JOIN THE CONVERSATION
Check out some of the hot topics in the forum. Then jump in with your own questions and answers!
The Ampyra journal
More than 280 of you are taking the newly approved drug Ampyra. What are the results…and questions? Dig in to this thread and the 100+ treatment evaluations to see.
How to fly with a scooter
What do you need to know before arriving at the airport? Share advice about requesting airline assistance, checking your scooter, disconnecting batteries, picking the best seats and more.
Calling all WalkAide users
Do you get used to the zaps? How long do you wear yours? Read one member's questions during a two-week WalkAide trial and why she ultimately decided to order it.
GETTING TO KNOW YOU
At PatientsLikeMe, we believe in getting to know the person, not just the "patient." That's why we interview patients each month to find out more about how they approach life. This month we are pleased to feature witchettta3s, a three-star member from Brookings, South Dakota.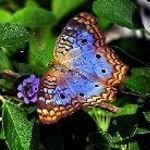 1. What has changed recently for you?
[I've learned] how to put limitations on myself. I now have muscle tightness all the time. I take baclofen 10mg once a day in the morning for it. I have now learned when my hips, thighs and knees start tightening up to stop and stand still for a few minutes to let muscles relax. I have also gone to part time for now at work, since I have only been back to work for a month. I have realized that I should have gone to part time first then back to full time.
On May 10th I had a neuro appointment. I asked her for a blood test for vitamin D. Results were I was at 16, way too low. I am now on 50,000 units once a week for eight weeks, then 2000 units until the next blood test for vitamin D in August. Also have MRIs scheduled for the 18th and 25th. I will also being doing sleep and mind testing this month.
The doctor wants to make sure it's not my sleep pattern that is the problem why I am so fatigued, which makes sense to me. That way I will get the correct meds I need. I really need the mind test. And yeah, I can't remember right now what it's called. I was at work the other day and couldn't remember my cashier number for the life of me.
2. How would you describe your life philosophy?
Stand up for yourself. Because no one else will truly stand up for you. Treat people the way you want to be treated. If I ask for advice, that just means listening to an opinion. But it doesn't mean I actually have to use it. That goes both ways. If someone asks me for advice I can give it, but I don't expect that they actually will use that advice.
For a while there I was getting frustrated about my daughters, son-in-law, grandkids always asking me, "How are you today?" Until I really thought about it. IF I am scared about MS.
I remember how useless I was when I watched my husband slowly die from terminal cancer. My girls were 16 and 19 at the time. Now mom has MS and their grandma who had MS just passed away a year ago in April 2009. I am granny daycare too. And if that's the only thing I do for the day, that's okay, there's always tomorrow.
I can't change what will be happening in the future. I can only deal with today. And try to always remember to say thank you for all the help I get. And the newest one is always pay attention to what my body is telling me. Didn't really do that until MS decided to rear its ugly head in January.
3. What's the most unexpected thing about you condition?
How much I didn't really know about MS, since my mother-in-law had MS. Being tired all the time, even when I really haven't done anything at all.
4. How much time do you spend at PatientsLikeMe?
Anywhere from an hour to two or three hours. Depends on how I am feeling that day. I have spent three hours or more at times just reading posts or looking through treatments.
Thank you for having a site like this. It is great that we have a site to help us through all of this, the good and the bad. It's great that I can get so many different points of views on any subject. And I can make a better decision about what is best for me.
Thanks to all the MS'ers that are giving info and advice in the past, now and in the future. It really has helped me in my first steps in this new way of life for me.
WHAT'S NEW AT PATIENTSLIKEME
"Transparency, Openness and Privacy." These are words you hear often at PatientsLikeMe due to our open sharing concept. They were also the subject of a recent private message to our members as well as a blog post from our President and Co-Founder Ben Heywood. What are the privacy implications of openness? How does PatientsLikeMe make money? How is your identity protected? Read what Ben had to say and join the discussion today.
Your answers to last year's user survey have been published in the Journal of Medical Internet Research (JMIR)! Entitled "Sharing Health Data for Better Outcomes on PatientsLikeMe," the original research paper reveals the benefits many of you have reported from using the site. Did you know 42% of survey respondents learned from other patients what specific treatments were like – and 12% said they had changed doctors as a result of using PatientsLikeMe? Check out Research Director Paul Wicks' blog entry and podcast about the results – and read the paper in full here.
When it comes to Internet culture and online health information, PatientsLikeMe remains at the forefront of the national dialogue. This month, the Wall Street Journal cited PatientsLikeMe as a shining example in their investigation entitled "Does the Internet Make You Smarter?" And at the end of May, the New York Times examined our business model and looked at how PatientsLikeMe is helping to create a new culture of empowered "e-patients."
THIS MONTH'S SITE IMPROVEMENTS
We are constantly working to improve our site. In this section, we'll keep you up-to-date on new tools and features designed to make your PatientsLikeMe experience even better.
Here are our top functionality enhancements for June:
Are you typo-prone? Have no fear. We have added spell checking to the forum so that you can spend more time sharing and less time re-reading. Currently, this new feature is supported in Firefox, Chrome, Safari and Opera browsers. Look for a broken red line underneath any suspected misspellings. Not sure what the correct spelling is? "Right click" with your mouse, and you'll see suggested spellings as well as an option to add unrecognized words to your dictionary.
Everyone likes a little feedback. Well, here you go! Now, when you enter or update your Basic Information on your profile, you'll instantly see how you compare to the rest of the community in regards to age, gender and location.
Have you seen a small pill icon in the forum recently? This is a new feature that automatically links the first occurrence of a treatment (prescription, OTC or supplement) in a forum post to the corresponding Treatment Report. Click through to find out how many members have taken the treatment and what they've reported about efficacy, side effects, dosages, cost and more.
Since we don't have a loudspeaker that reaches all of you, we've added a way to make important sitewide announcements. Now, if the site is going to be down for maintenance for a short while, or there's something everyone needs to know, you'll see a big, impossible-to-miss yellow banner at the top of any page.
Newsletter Archive
Jul 2013
May 2013
Apr 2013
Mar 2013
Feb 2013
Jan 2013
Dec 2012
Nov 2012
Oct 2012
Sep 2012
Aug 2012
Jul 2012
Jun 2012
May 2012
Apr 2012
Mar 2012
Feb 2012
Jan 2012
Dec 2011
Nov 2011
Oct 2011
Sep 2011
Aug 2011
Jul 2011
Jun 2011
May 2011
Apr 2011
Mar 2011
Feb 2011
Jan 2011
Dec 2010
Nov 2010
Oct 2010
Sep 2010
Aug 2010
Jul 2010
Jun 2010
May 2010
Apr 2010
Mar 2010
Feb 2010
Jan 2010
Dec 2009
Nov 2009
Oct 2009