PatientsLikeMe Newsletter Issue 16 - May 2010
MONTHLY MUSINGS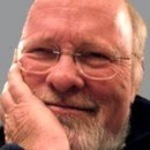 Every day you're helping other patients learn more about fibromyalgia by sharing your real-world experiences. In addition to looking at profiles, did you know there are reports that capture and reflect the information you're sharing?
Is your experience with particular treatments, symptoms or side effects "common"? The treatments, symptoms and side effects you share help create powerful Treatment Reports and Symptom Reports. Each report helps put your experience in context with the overall community experience.

As part of the treatment reports, Treatment Evaluations help the community learn about each others' experience with a specific treatment: efficacy, side effects, adherence, cost, and burden are all included in the evaluations. You can add to the community knowledge by filling out evaluations for your treatments. Learning from each other is core to the PatientsLikeMe experience.

And I can't forget about the forum. You've covered a wide range of topics sharing rich information with each other. Using tags helps you find the most relevant posts on a topic you want to view and bring them straight to your screen.

How have you learned today?
--Tim Horgan, Community Manager
JOIN THE CONVERSATION
Check out some of the hot topics in the forum. Then jump in with your own questions and answers!
Have you dealt with your grief?
Or is it something that will always be there – with more layers to peel back? Discuss the stages of grieving as well as various techniques that have helped you work through it.
All about Low Dose Naltrexone (LDN)
LDN is being used off-label by 21 members of the FM/CFS community. Discuss how to talk to your doctors about this compounded drug – and what dosages are typical.
Depict your fibromyalgia through art
It can be difficult to explain how fibromyalgia feels. Is there a photo or poem that you feel best captures it? Share artwork that you've created or found inspiring today.
Share something people may not know about you
Who almost became a professional ballerina? Who knows the real Patch Adams? Who is called "the cookie queen" in her town? Reveal your secrets and get to know others.
GETTING TO KNOW YOU
Thanks to all of you who have shared with us via newsletter interviews. This month, we wanted to highlight the variety of personal insights you've had over the last year and as well as examples of "learning in action" at PatientsLikeMe. Here's to discovering even more wisdom together in 2010!
"I have found the PFRS tool to be one of the most wonderful adjuncts to my FM care. It has helped me to gauge how I am feeling and what helps. I've gotten into the routine of scoring every Monday. I'm starting this thread to report my score and reflections about changes + or -. The tool has helped increase my awareness of my body and how my choices affect it, and hope this thread can do the same for others." – doglovertoo
"I guess anybody can look up Cymbalta on Wikipedia, but what is interesting is that it was never shown to work for men, and there are at least 16 people on this site who are male and have taken it. Also it never helped any of the men who took it here. Very interesting!" – omelet


"Now I'm equipped to give the doctor information that will help us make a decision about my care. This is a very important (and emotional) subject for me because I was worried that my doctor will disregard the symptoms of my fibro in favor of treatment for depression, and I felt strongly that this was the wrong course of action. But now I feel like I have "data" to show him. Otherwise, in my poor fibrofogged brain, I wouldn't have really put all these dates and symptoms together without the help of this website." – SongSparrow
"I just looked at my chart for the year, and I am the lowest that I have been since August. I think it's because I can hear the birds singing and there has been a little more sun. I also started drinking that higher PH water last week and having fruit smoothies with protein powder and immune and antioxidant boosters. I also had her add some ginseng to the last one. They are natural so it is all natural sugar. Also stopping the Valium has helped with my total inability to get up in the morning. (My jaw is tensing up again but I'll take that over the other.)" – anothermustardseed
WHAT'S NEW AT PATIENTSLIKEME
We're nearing the end of the spring walk/run fundraising season. Congrats to all the teams who have taken part in the PatientsLikeMeInMotion™ program! Sad you didn't get to participate this go-around? No worries. You can sign up now for summer and fall events. Find out how you can get free "Team PatientsLikeMe" t-shirts and a monetary donation for your team today.
THIS MONTH'S SITE IMPROVEMENTS
We are constantly working to improve our site. In this section, we'll keep you up-to-date on new tools and features designed to make your PatientsLikeMe experience even better.
Here are our top functionality enhancements for May:
Hide and seek for grown-ups is here. Well, in our forum at least. We've added an incredibly easy way to hide (or show) forum posts with specific tags. Now, when you move your cursor over a tag, you can block posts with that tag from your forum view. (Just hit refresh to see the changes.) Having second thoughts and want it back? Roll your cursor over the tag again and click "Show." Note that as part of rolling out this new functionality, we've made anything tagged with "Off Topic" and "ENTER AT YOUR OWN RISK" hidden from your forum view as a default. If you enjoy reading these posts, simply click "Show" to restore the tag(s).
No need to reinvent the wheel each time you search for patients like you. Thanks to a recent enhancement, you can now save your patient search criteria so that you don't have to re-enter it each and every time. Save your search parameters under a name of your choosing, and your new search shortcut will appear in the green box on the left of your Patients page. That means you can get right to it next time. Spend less time searching and more time learning from patients like you.
Last month we told you about our improved symptom matching when you mistype a symptom or add a new symptom to your profile. Now, we've expanded these upgrades so that it's easier to add treatments, too. Not sure how your new medications are spelled? Not a problem. Look for smarter matches to your best guesses – as well as a helpful list of your existing treatments. This way, you can be certain you've added the exact treatment you meant to add.
Have you tried to click on a member's profile from the forum, only to get an error page stating that the account is deactivated? We realize that this can be a bit startling if you have no warning. That's why we've created a "deactivated" icon to appear next to the forum posts of any patients with closed accounts. In addition to the heads up, you can now find out the date they were last active on the site.
Newsletter Archive
May 2013
Apr 2013
Mar 2013
Feb 2013
Jan 2013
Dec 2012
Nov 2012
Oct 2012
Sep 2012
Aug 2012
Jul 2012
Jun 2012
May 2012
Apr 2012
Mar 2012
Feb 2012
Jan 2012
Dec 2011
Nov 2011
Oct 2011
Sep 2011
Aug 2011
Jul 2011
Jun 2011
May 2011
Apr 2011
Mar 2011
Feb 2011
Jan 2011
Dec 2010
Nov 2010
Oct 2010
Sep 2010
Aug 2010
Jul 2010
Jun 2010
May 2010
Apr 2010
Mar 2010
Feb 2010
Jan 2010
Dec 2009
Nov 2009
Oct 2009