PatientsLikeMe Newsletter Issue 24 - April 2010
MONTHLY MUSINGS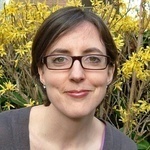 "Is it okay to ask another HIV+ person about their CD4 count and viral load?" - Wario
This question about a potential faux pas got me thinking. There's been a lot of discussion about privacy issues and disclosure. But if you're in private, and you're in the company of another HIV+ person, what level of sharing is socially acceptable then? As Wario puts it, "Some people get really offended if you ask them how much they earn or what the mortgage on their house is - is CD4/VL the same?"
What do you think? Is it comfortable to discuss these disease measurements in a private conversation? What about in an environment like PatientsLikeMe? Offer your insights and experiences to help newly diagnosed members navigate sharing at PatientsLikeMe and beyond!
--Emma Willey, Community Manager
JOIN THE CONVERSATION
Check out some of the hot topics in the forum. Then jump in with your own questions and answers!
How do you really feel about clinical trials?
Want to impact how clinical trials for HIV are conducted? This is your chance! Share your opinions and experiences with our R&D Director, who will be speaking on the topic.
The complex and confusing world of disability insurance
LTD. STD. SSI. SSDI. Do all of these acronyms, programs and types of insurance have you boggled? You're not alone. Learn what they are and how they work.
HIV, tooth decay and dental extractions
A member with severe tooth decay learns that several other members share this problem. But is it caused by Atripla? HIV? Discuss your experiences with brittle or decaying teeth.
Should I switch from Sustiva to Atripla?
If you have stable symptoms and a rising CD4 count, does it make sense to switch? Offer your insights on the pros and cons related to cost, convenience, lipids and more.
GETTING TO KNOW YOU
At PatientsLikeMe, we believe in getting to know the person, not just the "patient." That's why we interview patients each month to find out more about how they approach life. This month we are pleased to feature cookiemonster28, a three-star member from Red Lion, Pennsylvania.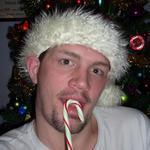 1. Where do you find courage?
I find courage from my boyfriend and his mother and a friend.

2. Who has been a mentor to you?
My friends, and my boyfriend, and my HIV doctor

3. Do you try to raise awareness about your condition - and if so, how?
Yes, I try to raise awareness about my HIV by talking to people with HIV or AIDS.

4. How has PatientsLikeMe impacted your outlook?
I can relate to people with HIV as well as myself. They seem to be helpful about many things.
WHAT'S NEW AT PATIENTSLIKEME
• Doctors are on call. And now, so is PatientsLikeMe! Earlier this year, we launched a podcast series called PatientsLikeMeOnCall to share valuable insights from our executive team. So far, we've interviewed two of our Co-Founders, our Chief Marketing Officer, our R&D Director and our Health Data Integrity Manager about topics that we know matter to you. All of our podcasts are now free on iTunes, so subscribe to the series today!
• Spring is here (finally!), and many disease-related walk/run events around right around the corner. If you're a three-star member and planning to participate in one, we're pleased to announce that we've made it even easier to take advantage of our PatientsLikeMeInMotion sponsorship program. Now, instead of having to email us, you can fill out an easy-to-use request form to enroll your walk/run team. Get your donation and free "Team PatientsLikeMe" t-shirts today! (Note: Please give us 3-4 weeks notice.)
• Like to stay up-to-date with our blog...but have trouble remembering to check it? Problem solved. We've now added an RSS feed as well as a "Subscribe via email" button. That way, you can get "fed" or pinged whenever there's a new post.
THIS MONTH'S SITE IMPROVEMENTS
We are constantly working to improve our site. In this section, we'll keep you up-to-date on new tools and features designed to make your PatientsLikeMe experience even better.
Here are our top functionality enhancements for April:
• Ever get confused about who's a patient...and who's not? Well, we've made sure that won't happen anymore. Our new icons for PatientsLikeMe admins and non-patient members are designed to help you determine who's who at a glance. See Ben's badge (to the left of this bullet) for an example.
• First things first. Now, when you go to add a treatment for the first time, you will get a prompt asking if you are currently taking any of the primary disease-modifying treatments for your condition. This should make it easier to get started and help our research team capture better data.
• Do you need prompting sometimes? You're not alone. We've improved our update prompts to help guide new members through the process of completing their profile. Now, we lead you through the steps - basic information, diagnosis history, primary outcome scores, symptoms and treatments - with better prompts. You'll see them on both your homepage and your profile.
• Say hello to better symptom matching. When you mistype a symptom name, our improved search results will help you find what you're actually looking for. Additionally, if you add a new symptom, we show you a list of existing symptoms to make sure you don't want one of those instead.
Newsletter Archive
Jul 2013
May 2013
Apr 2013
Mar 2013
Feb 2013
Jan 2013
Dec 2012
Nov 2012
Oct 2012
Sep 2012
Aug 2012
Jul 2012
Jun 2012
May 2012
Apr 2012
Mar 2012
Feb 2012
Jan 2012
Dec 2011
Nov 2011
Oct 2011
Sep 2011
Aug 2011
Jul 2011
Jun 2011
May 2011
Apr 2011
Mar 2011
Feb 2011
Jan 2011
Dec 2010
Nov 2010
Oct 2010
Sep 2010
Aug 2010
Jul 2010
Jun 2010
May 2010
Apr 2010
Mar 2010
Feb 2010
Jan 2010
Dec 2009
Nov 2009
Oct 2009