PatientsLikeMe Newsletter Issue 33 - April 2010
MONTHLY MUSINGS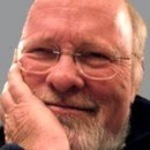 How do you deal with fatigue?
Fatigue is the most commonly reported MS symptom at PatientsLikeMe, with over 11,000 members reporting they deal with some level of fatigue. It is also one of the most discussed in the forum.
Recently, NickS observed that fatigue is the only symptom that never goes away, while MissLily suggested that the word fatigue is "woefully inadequate." After all, it doesn't begin to describe the ways this symptom can wreak havoc on your work, family and social life.
There were many interesting alternative terms offered for fatigue in MissLily's post, including lassitude, listless, too tired to eat, too tired to sleep, drained, enervation, lethargic and knackered. All agreed that fatigue is a real beast.
With so many community members affected, I wondered, what's it like for you? Have you found a way to beat this beast? Share your tips and advice with us.
--Tim Horgan, Community Manager
JOIN THE CONVERSATION
Check out some of the hot topics in the forum. Then jump in with your own questions and answers!
Are there two forms of MS?
And if so, can we predict who will respond to certain drugs? Discuss how new research from Stanford University may explain why beta-interferon treatments work only for some.
The right dosage of Low Dose Naltrexone (LDN)
What dosage of LDN are you taking? Does it make sense to gradually increase it? Share your experiences with this compounded medication, which is used off-label for MS.
Dating and MS
A 23-year-old member is worried about how MS will impact his love life. What's it like to date with MS? And when should you bring it up? Offer your insights and advice.
Are cognitive problems taken seriously?
For many MS patients, cognitive problems are among their most debilitating symptoms. Do you feel your care team is monitoring and treating these symptoms?
GETTING TO KNOW YOU
At PatientsLikeMe, we believe in getting to know the person, not just the "patient." That's why we interview patients each month to find out more about how they approach life. This month we are pleased to feature GaPeachez, a three-star member from Jonesboro, Georgia.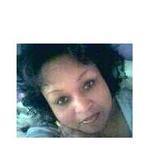 1. Where do you find your courage?
My courage, my strength and my motivation comes from my children and my Christian beliefs. I have to be strong for my kids. I have to push a little harder everyday for them. My youngest is 11, and we have had some funny MS moments and some not so funny. Just recently I was in the grocery store and all of a sudden I couldn't remember what I came there for. Out of the blue I just stood there and started to cry. She took my hand and led me to a seat and consoled me! My kids...that's where I find my courage without a doubt.
2. Who has been a mentor to you?
I actually have two mentors. One being my sister-in-law who's had MS since 1998 and the other is my aunt who has lived with the disease for almost 30 years. Whenever I need to talk or think I can't make it any more I'll get a call from my sister-in-law out of the blue. She works, exercises and is very active in her community despite the fact she's on crutches and has a catheter. My aunt is bedridden, but her spirit keeps me uplifted. They didn't have the medications then as they do now, so there is nothing that can be done to restore her legs. But her "glass half full" attitude is her strength and mine too.
3. Do you try to raise awareness about your condition - and so, how?
Because I'm so newly diagnosed, I am still trying to learn everything I can about this thing called MS. However, I am in the process of creating a cookbook. I'm going to insert facts about MS and "did you know" tidbits throughout the book. From the sales, I will donate 50% of the proceeds to the National MS Society. Once I'm more educated I would also like to do public speaking and fundraisers.
4. How has PatientsLikeMe impacted your outlook?
When I was diagnosed, I was so scared. I didn't want to be in a wheelchair or confined to a bed. I blamed myself, my family, even the dog for my condition.
I was on my company's website looking for answers when I saw a link to PatientsLikeMe. I'll never forget the first time I logged on. I heard Angels singing in my head! I've learned more here in six months than I could have ever learned reading a book. The people here are real. We laugh, cry and even pray together.
But most of all we learn from each other. I wouldn't trade my PatientsLikeMe family for a million dollars. I'm not scared any more. PatientsLikeMe is a serious group hug every time I log on.
WHAT'S NEW AT PATIENTSLIKEME
• Thanks to everyone who contributed to MS Awareness Month in March. If you missed the numerous MS-related interviews on our blog - including interviews with our nonprofit partners Accelerated Cure and the National MS Society of Central New England - you can catch up on everything MS here. And don't forget that you can use the "Share This" button to send blog entries to others via Facebook, Twitter, email and more. Because, after all, raising awareness is a year-round activity!
• Doctors are on call. And now, so is PatientsLikeMe! Earlier this year, we launched a podcast series called PatientsLikeMeOnCall to share valuable insights from our executive team. So far, we've interviewed two of our Co-Founders, our Chief Marketing Officer, our R&D Director and our Health Data Integrity Manager about topics that we know matter to you. All of our podcasts are now free on iTunes, so subscribe to the series today!
• Spring is here (finally!), and many disease-related walk/run events around right around the corner. If you're a three-star member and planning to participate in one, we're pleased to announce that we've made it even easier to take advantage of our PatientsLikeMeInMotion sponsorship program. Now, instead of having to email us, you can fill out an easy-to-use request form to enroll your walk/run team. Get your donation and free "Team PatientsLikeMe" t-shirts today! (Note: Please give us 3-4 weeks notice.)
• Like to stay up-to-date with our blog...but have trouble remembering to check it? Problem solved. We've now added an RSS feed as well as a "Subscribe via email" button. That way, you can get "fed" or pinged whenever there's a new post.
THIS MONTH'S SITE IMPROVEMENTS
We are constantly working to improve our site. In this section, we'll keep you up-to-date on new tools and features designed to make your PatientsLikeMe experience even better.
Here are our top functionality enhancements for April:
• Ever get confused about who's a patient...and who's not? Well, we've made sure that won't happen anymore. Our new icons for PatientsLikeMe admins and non-patient members are designed to help you determine who's who at a glance. See Ben's badge (to the left of this bullet) for an example.
• First things first. Now, when you go to add a treatment for the first time, you will get a prompt asking if you are currently taking any of the primary disease-modifying treatments for your condition. This should make it easier to get started and help our research team capture better data.
• Do you need prompting sometimes? You're not alone. We've improved our update prompts to help guide new members through the process of completing their profile. Now, we lead you through the steps - basic information, diagnosis history, primary outcome scores, symptoms and treatments - with better prompts. You'll see them on both your homepage and your profile.
• Say hello to better symptom matching. When you mistype a symptom name, our improved search results will help you find what you're actually looking for. Additionally, if you add a new symptom, we show you a list of existing symptoms to make sure you don't want one of those instead.
Newsletter Archive
Jul 2013
May 2013
Apr 2013
Mar 2013
Feb 2013
Jan 2013
Dec 2012
Nov 2012
Oct 2012
Sep 2012
Aug 2012
Jul 2012
Jun 2012
May 2012
Apr 2012
Mar 2012
Feb 2012
Jan 2012
Dec 2011
Nov 2011
Oct 2011
Sep 2011
Aug 2011
Jul 2011
Jun 2011
May 2011
Apr 2011
Mar 2011
Feb 2011
Jan 2011
Dec 2010
Nov 2010
Oct 2010
Sep 2010
Aug 2010
Jul 2010
Jun 2010
May 2010
Apr 2010
Mar 2010
Feb 2010
Jan 2010
Dec 2009
Nov 2009
Oct 2009