PatientsLikeMe Newsletter Issue 3 - April 2010
MONTHLY MUSINGS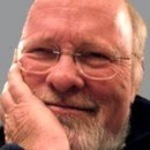 Want to be part of one of the largest epilepsy research efforts to date?
You already are! By completing your PRO (patient-reported outcomes) surveys, you can learn more about yourself while helping researchers learn how different seizure types impact quality of life. You'll also be advancing research on the treatability of your particular type of epilepsy and the ways in which side effects affect your everyday life.
PROs are used in the clinical world to assess your quality of life. But at PatientsLikeMe, we have the ability to learn from the PROs of hundreds or even thousands of patients at once. (Right now, we're at 1,300 epilepsy patients and counting.) As our R&D Director Dr. Paul Wicks has said, "If you complete all three PROs and the information that goes with it, you are making a really unique contribution to epilepsy research."
Listen to his recent podcast interview for more details on PROs, and thanks for your help, fellow researchers!
--Tim Horgan, Community Manager
JOIN THE CONVERSATION
Check out some of the hot topics in the forum. Then jump in with your own questions and answers!
When family and friends don't understand
Do you have people in your life who don't "get" epilepsy? What's the best way to educate them? Share your experiences with in-laws, grandkids, fearful friends and more.
How to cope with being 19 and unable to drive
Getting your driver's license is a rite of passage - but not for teens with epilepsy. Offer your advice about overcoming the pain and frustration of feeling dependent on others.
The phenomenon known as Keppra-Rage
Have you experienced outbursts of rage while taking the anticonvulsant Keppra? Can vitamin B6 lessen it? Discuss what to do if you experience this troubling side effect.
Tips for staying up-to-date at PatientsLikeMe
From profile update reminders to tools that let you follow interesting forum threads or certain treatments, learn how to stay current with little to no effort.
GETTING TO KNOW YOU
At PatientsLikeMe, we believe in getting to know the person, not just the "patient." That's why we interview patients each month to find out more about how they approach life. This month we are pleased to feature dhaniboi, a three-star patient from Bisbee, Arizona.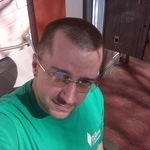 1. Where do you find courage?
I think it finds me really. It probably comes from wanting to make more of myself, even at my age. LOL.
2. Who has been a mentor to you?
Actually, my aunt. She got polio at age 12 and was wheelchair-bound till the day she passed away at age 75 (last year). In spite of her handicap, she still managed to raise five kids, become a successful lawyer and go on to become Dean of Law at a local college.
3. Do you try to raise awareness about your condition - and if so, how?
I participate in some functions the Epilepsy Foundations does, like the 5k walk, and try to get as many family and friends and their friends involved.
4. How has PatientsLikeMe impacted your outlook?
Despite having thought I was so bad off, it has shown me that there are those that are worse off and that more help is needed for epilepsy.
WHAT'S NEW AT PATIENTSLIKEME
• Doctors are on call. And now, so is PatientsLikeMe! Earlier this year, we launched a podcast series called PatientsLikeMeOnCall to share valuable insights from our executive team. So far, we've interviewed two of our Co-Founders, our Chief Marketing Officer, our R&D Director and our Health Data Integrity Manager about topics that we know matter to you. All of our podcasts are now free on iTunes, so subscribe to the series today!
• Spring is here (finally!), and many disease-related walk/run events around right around the corner. If you're a three-star member and planning to participate in one, we're pleased to announce that we've made it even easier to take advantage of our PatientsLikeMeInMotion sponsorship program. Now, instead of having to email us, you can fill out an easy-to-use request form to enroll your walk/run team. Get your donation and free "Team PatientsLikeMe" t-shirts today! (Note: Please give us 3-4 weeks notice.)
• Like to stay up-to-date with our blog...but have trouble remembering to check it? Problem solved. We've now added an RSS feed as well as a "Subscribe via email" button. That way, you can get "fed" or pinged whenever there's a new post.
THIS MONTH'S SITE IMPROVEMENTS
We are constantly working to improve our site. In this section, we'll keep you up-to-date on new tools and features designed to make your PatientsLikeMe experience even better.
Here are our top functionality enhancements for April:
• Ever get confused about who's a patient...and who's not? Well, we've made sure that won't happen anymore. Our new icons for PatientsLikeMe admins and non-patient members are designed to help you determine who's who at a glance. See Ben's badge (to the left of this bullet) for an example.
• First things first. Now, when you go to add a treatment for the first time, you will get a prompt asking if you are currently taking any of the primary disease-modifying treatments for your condition. This should make it easier to get started and help our research team capture better data.
• Do you need prompting sometimes? You're not alone. We've improved our update prompts to help guide new members through the process of completing their profile. Now, we lead you through the steps - basic information, diagnosis history, primary outcome scores, symptoms and treatments - with better prompts. You'll see them on both your homepage and your profile.
• Say hello to better symptom matching. When you mistype a symptom name, our improved search results will help you find what you're actually looking for. Additionally, if you add a new symptom, we show you a list of existing symptoms to make sure you don't want one of those instead.
Newsletter Archive
May 2013
Apr 2013
Mar 2013
Feb 2013
Jan 2013
Dec 2012
Nov 2012
Oct 2012
Sep 2012
Aug 2012
Jul 2012
Jun 2012
May 2012
Apr 2012
Mar 2012
Feb 2012
Jan 2012
Dec 2011
Nov 2011
Oct 2011
Sep 2011
Aug 2011
Jul 2011
Jun 2011
May 2011
Apr 2011
Mar 2011
Feb 2011
Jan 2011
Dec 2010
Nov 2010
Oct 2010
Sep 2010
Aug 2010
Jul 2010
Jun 2010
May 2010
Apr 2010
Mar 2010
Feb 2010
Jan 2010
Dec 2009
Nov 2009
Oct 2009