PatientsLikeMe Newsletter Issue 32 - March 2010
MONTHLY MUSINGS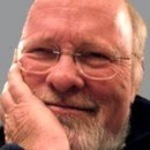 "Thankfully my PCP is wonderful, I love him dearly, he listens to what I have to say and if he doesn't know the answer he studies it until a solution can be found." - LadyMac
Sound familiar? Wait...it doesn't? For many MS patients, finding a doctor they can trust - one that will listen to them, work with them and follow up with them - can be a frustrating process. It may involve wrong (or missing) diagnoses, uncomfortable appointments and lots of anguish. Sometimes, the search goes on for years.
Fortunately, at PatientsLikeMe, our knowledgeable and experienced community can help you avoid going down the wrong road. Learn how to determine if you have a good doctor, where to find physician recommendations and what preparation steps could help you get the most out of each doctor visit.
If your search isn't over yet, don't give up. The good docs are out there.
--Tim Horgan, Community Manager
JOIN THE CONVERSATION
Check out some of the hot topics in the forum. Then jump in with your own questions and answers!
Has anyone ever considered NOT taking a DMD?
A member is questioning whether disease-modifying drugs (DMDs) do enough to justify the side effects. Share your experiences with discontinuing or forgoing DMDs. What are the other options?
How PatientsLikeMe works
New to the site? Don't miss this helpful overview that covers everything from how to learn to how to share to how to earn your three stars.

What have you learned from PatientsLikeMe?
We posed this question in last month's newsletter, and you responded! From learning you're not alone to finding a treatment that worked, check out all the inspiring answers.
The Ultimate FAQ and Guide (Updated!)
If you've got a question about the MS Community, chances are your trusty community manager has answered it here. Find out everything you've wanted to know - all at once!
GETTING TO KNOW YOU
At PatientsLikeMe, we believe in getting to know the person, not just the "patient." That's why we interview patients each month to find out more about how they approach life. This month we are pleased to feature ramilla, a three-star member from Vancouver, British Columbia, Canada.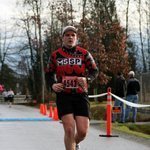 1. What keeps you motivated?
I keep motivated by focusing on the progress that I still make every day. Even on the hard days, when I don't feel so well, I manage to take something from it that I feel good about, and those hard days make me appreciate the good days so much more.
I am also motivated by the people I meet. I have met so many people over the years who have been affected by MS, and many more who don't know anything about MS. I like that I can motivate the people I meet to be more active, both able bodied, and people with chronic conditions like MS.
I imagine that by running the races I do, and talking to people about the benefits of a healthy and active lifestyle, that I might motivate a few people to become more active themselves. I mostly want people who like me have MS, but are still capable of being active, to know that it might help their symptoms and make them more comfortable.
2. Who do you admire and why?
I admire a lot of people who have touched my life since I was diagnosed. I found inspiration from Michael J. Fox, Montel Williams, and Mitch Albom with their books about the conditions they and their friends have faced.
The person who I admire the most these days, and who I think about every time I finish a race, and every time I feel like I don't want to go for a run, is Jon (Blazeman) Blais. Jon was diagnosed with ALS in 2005, and in October that year, he ran the Ironman in Kona, Hawaii.
He rolled across the finish line with a determination that inspired me to try a triathlon myself and has inspired athletes of all levels to finish their races with a roll across the line in his memory. His parents are fierce advocates for ALS, and he is remembered every year at the Ironman World Championships. Here is a video about him on YouTube.
3. How has your condition affected your work life?
My work life is affected by my MS every day. I notice my energy levels change through out the day, and there are a lot of distractions. Sometimes I get confused and lose track of what I am doing. I plan my day to take advantage of when my mind is the clearest to be the most productive, to tackle the complicated projects that I work on day to day.
It has also affected how I plan for my career in the future. Not to sound morbid, but I think it would be silly of me to plan of having a long career with an active, physically demanding job. I am going back to school to upgrade some of my high school courses, and looking at going to college, and maybe university. I think it may be better to plan on a knowledge-based job rather than a physical one. My hope is that I can manage to maintain a career and be self sustainable for the long term.
4. What's your favorite aspect of PatientsLikeMe?
I love that through PatientsLikeMe I can connect with so many more people who are fighting MS. Already I have been in contact with people who were active pre-diagnosis, and had not considered that they could still be active. The encouragement I get from the people I have met on the site has been a great help to my training.
While this site has really opened my eyes to many of the less inspiring aspects of MS, it has re-affirmed my belief that life goes on, and it is up to me to live it to the best of my ability. PatientsLikeMe gives me hope, and that is one of the most important things you can keep when you have a condition like this.
WHAT'S NEW AT PATIENTSLIKEME
• It's National MS Awareness Month, and there's lots going in our community - as well as with our nonprofit MS partners. Here's a quick glimpse of the activities:
o First, in honor of MS Awareness Week, we published our February newsletter interview on our blog last week. Stay tuned to our blog for more patient and partner interviews this month.
o Have you seen the hosted forum thread with our nonprofit partner Myelin Repair Foundation? We are discussing their "Where Are the Cures?" campaign. Wondering where they are too? Get answers and insights directly from their team in this fascinating thread.
o Another nonprofit partner, Accelerated Cure Project for MS, also has an exciting new program going on called the MS Repository. Later this month, we'll be interviewing Accelerated Cure on our blog to learn about their repository, how it works and what it means for you. Be on the lookout!
o Finally, we're working with our new nonprofit partner, the National MS Society of Greater New England, to bring you stories of Team PatientsLikeMe at MS walk events in the region. Want us to sponsor your local team? Learn about our PatientsLikeMeInMotionTM program (formerly the Walk/Run Program) and send us your photos and stories.
• We are incredibly honored to announce that PatientsLikeMe was selected by Fast Company magazine as one of the Top 50 Most Innovative Companies in the world. They ranked us #23 out of 50, although in their industry-specific rankings of health care companies, PatientsLikeMe is ranked #2 behind powerhouse General Electric (GE)! We couldn't be prouder to be included alongside so many household-name companies, including Facebook, Apple and Amazon. (So proud, in fact, that we wrote a blog entry and did a podcast with Co-Founder Ben Heywood all about it!)
• Another month, another new community! In addition to our new Epilepsy Community, we announced our new community for organ transplant recipients on March 9th. We collaborated with pharmaceutical leader Novartis to launch this community. According to the United Network for Organ Sharing, there were 23,000+ organ transplants in the United States last year, with another 100,000 people on the waitlist. Check out our press release and podcast with Co-Founder Ben Heywood to learn more about the PatientsLikeMe Transplant Community, as well as two new programs, PatientsLikeMeMentorsTM and PatientsLikeMeInMotionTM. Know a transplant patient? Invite him or her to join PatientsLikeMe today.
• With so much going on, it's easy to lose track of our growth. But our recent achievement is impossible to ignore. Four years after our site launched, PatientsLikeMe reached an amazing milestone of 60,000 members last month. This wouldn't have been possible without you. Our membership continues to expand rapidly thanks to patients like you inviting more and more patients to participate in our open sharing concept. Keep letting us know how we can make the site even more useful.
THIS MONTH'S SITE IMPROVEMENTS
We are constantly working to improve our site. In this section, we'll keep you up-to-date on new tools and features designed to make your PatientsLikeMe experience even better.
Here are our top functionality enhancements for March:
• Search and ye shall find. We're pleased to report that we have reengineered the Patients page to make it an even more powerful tool for finding patients. By using the real-time filters in the left margin, you can instantly see others who are using specific treatments or dealing with specific symptoms, or who are of a certain age, gender or location, or who share a number of other criteria. Discover who's like you today.
• Have you seen a purple "e" next to a treatment on someone's profile? That means that the patient has evaluated that particular treatment. Now, you can simply click on the "e" to view the evaluation in context, whereas before you could only view evaluations via the Treatment Report. Another improvement is that you can now access a patient's evaluation from his or her treatment history page.
• Our symptom picker just got a little pickier. Previously, when you used our symptoms search boxes, your results were not presented in any particular order. Now, your results are sorted by the number of patients who have that symptom listed on their profile, which gives you valuable feedback. Search more effectively and add symptoms more accurately than ever before.
• Some people are visual learners. That's why we're creating a collection of screencasts to help you get the most out of PatientsLikeMe. Check out our recent screencasts about our profile charts, Treatment Reports and two different aspects of the forum.
• Ever wondered how long someone had used a treatment before evaluating it? Well, you won't have to do that anymore. We now require start and stop dates along with dosage information anytime you fill out a treatment evaluation. This contextual data will help make your evaluations even more useful to others.
Newsletter Archive
Jul 2013
May 2013
Apr 2013
Mar 2013
Feb 2013
Jan 2013
Dec 2012
Nov 2012
Oct 2012
Sep 2012
Aug 2012
Jul 2012
Jun 2012
May 2012
Apr 2012
Mar 2012
Feb 2012
Jan 2012
Dec 2011
Nov 2011
Oct 2011
Sep 2011
Aug 2011
Jul 2011
Jun 2011
May 2011
Apr 2011
Mar 2011
Feb 2011
Jan 2011
Dec 2010
Nov 2010
Oct 2010
Sep 2010
Aug 2010
Jul 2010
Jun 2010
May 2010
Apr 2010
Mar 2010
Feb 2010
Jan 2010
Dec 2009
Nov 2009
Oct 2009