PatientsLikeMe Newsletter Issue 21 - January 2010
MONTHLY MUSINGS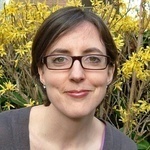 A new year signals new opportunities and a fresh start. No wonder many of us resolve to change ourselves.
Want to make sure you stick to your guns? Sharing your resolutions in the forum is a great way to hold yourself accountable. Some HIV members are pledging to stop smoking while others are going vegetarian. Those aren't the only kind of changes underway, though. For example, this moving thread shares the hopeful beginnings of repairing an estranged relationship.
So, what changes will you be making in 2010? And are you a seasoned resolution maker, or do you make and break them? I'm sure we'd all like to hear each other's aspirations as well as practical tips for making change actually happen. Have you succeeded? Please share with us how you did it.
Best wishes for a happy, healthy and proactive new year
--Emma Willey, Community Manager
JOIN THE CONVERSATION
Check out some of the hot topics in the forum. Then jump in with your own questions and answers!
What does your user name mean?
It can be fun to guess what a member's user name means or suggests. But it's even better to find out. Share how you chose yours in this revealing discussion.
Cold weather and aching joints
A member laments how the freezing temperatures are making him feel old. With winter in full swing, share your top tips for fighting aching joints and staying limber.
Start 2010 on track by reviewing your profile
Is your profile information up-to-date? It's a good time to find out. Think of it as part of a resolution to help yourself and others take control of your health this year.
I got more inches of snow than you
Got snow? Share your local weather conditions, and of course, your best "snow day" pictures. Got no snow...but plenty of snowcones? Go ahead and rub it in.
GETTING TO KNOW YOU
At PatientsLikeMe, we believe in getting to know the person, not just the "patient." That's why we interview patients each month to find out more about how they approach life. This month we are pleased to feature stevenreno, a three-star member from Redding, California.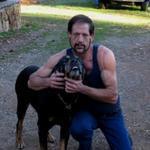 1. What gives you hope?
First of all, God gives us hope. I'm not a member of any church, but I have seen many things that can not be explained. Second, then, are true friends that give us hope because they are always supportive of our issues
Finally, all the time, my dog gives me hope. He always gives me unconditional love and seems to understand me when I'm stressed and is there to comfort me with a hug and put a smile on my face. (You can see this in my picture on PatientsLikeMe.)
2. What are your resolutions for 2010?
My resolutions for 2010 were actually made last year, and I'm sticking with that program: a healthy diet, a workout program every other day, and being more attentive to other people's needs. I was hit with a fever for 18 months and have recovered this past year, so now I can be more active with helping others with their yards and home repairs and be more supportive.
3. What's the most impulsive thing you've ever done?
This is a very hard question because my life is impulsive. The last impulsive thing I did was last May I stung myself on the hands with hornets to improve my immune function and help me get over the fever I had for 18 months faster. This not only helped my immune system, but my doctors think I fought the HIV virus off completely! And that I may never develop AIDS or become resistant to HIV meds.
4. What would you like to learn from PatientsLikeMe and its members this year?
I would like to learn more about the way HIV is managed in other lands across the globe, their health policies, their treatments, and what support is available to them. Depending on where you live in the world, treatment and support can be very different from here in the United States. In addition, I would like to learn what medications are working the best against "hard to control HIV."
I joined PatientsLikeMe to see if there were others in the world who are also "fighting" HIV plus fevers lasting up to six years. My doctors don't have any answers why this happens with only me, and here at PatientsLikeMe I can continue my search for possible answers. I hope this year I find another patient like me to share information on how we cope with the fevers for long periods of time and how the fevers affect our daily lives.
I have already learned so much, but the most important thing I have learned is that HIV affects everyone's health differently. I have also learned HIV affects family and love relations.
WHAT'S NEW AT PATIENTSLIKEME
• A big thanks to all of you who have already started measuring your Quality of Life (QOL) through our new profile feature. Has it enhanced your understanding of your condition? Let us know your feedback and discuss the impact of the new QOL graph for HIV here.
• Hopefully by now you've all had a moment to reflect on what happened in 2009. We did exactly that with our recent "Year In Review" blog entry. Don't miss this inspiring recap of all of the community milestones, research undertakings and business strides we achieved over the last year.
• Winter has to end sometime (thank goodness), and when it does, we'll be ready. We're continuing our sponsorship of "Team PatientsLikeMe" at walk/run events this year, and we'll also be rolling out updated Tell The World materials for use at these anticipated events. Look for more details in the February newsletter.
THIS MONTH'S SITE IMPROVEMENTS
We are constantly working to improve our site. In this section, we'll keep you up-to-date on new tools and features designed to make your PatientsLikeMe experience even better.
Here are our top functionality enhancements for January:
• Think you're experiencing a treatment side effect? You can now report it at PatientsLikeMe. Your side effect will display on your profile along with your symptoms, but when you roll over it, it will show which treatment it's associated with. Hopefully this will give us all a better understanding of what's a symptom...and what's a side effect. Ready to report? There are two ways:
o Enter it as a symptom, and then answer the questions about when it started, how severe it is and whether you think it was caused by your condition or a treatment. If you believe it to be a side effect, you can then select which treatment you think is responsible.
o Alternatively, you can add a side effect to an existing treatment on your Treatment History page. Just click "Report new side effect" under Actions for that particular treatment.
• Better tagging, better forum searches. We've implemented an automatic "Did you mean....?" tag warning that suggests alternatives when you are tagging a forum post. The goal is to reduce misspellings and consolidate tags, as we've found that tags are most helpful when they can be used repeatedly. Let us know how the new "hint" system is working for you.
• We've added a guide to your Treatment History page. Check out these helpful instructions on what you can do...and where to do them! Click on "Show Guides" to get started.
Newsletter Archive
Jul 2013
May 2013
Apr 2013
Mar 2013
Feb 2013
Jan 2013
Dec 2012
Nov 2012
Oct 2012
Sep 2012
Aug 2012
Jul 2012
Jun 2012
May 2012
Apr 2012
Mar 2012
Feb 2012
Jan 2012
Dec 2011
Nov 2011
Oct 2011
Sep 2011
Aug 2011
Jul 2011
Jun 2011
May 2011
Apr 2011
Mar 2011
Feb 2011
Jan 2011
Dec 2010
Nov 2010
Oct 2010
Sep 2010
Aug 2010
Jul 2010
Jun 2010
May 2010
Apr 2010
Mar 2010
Feb 2010
Jan 2010
Dec 2009
Nov 2009
Oct 2009