PatientsLikeMe Newsletter Issue 20 - December 2009
MONTHLY MUSINGS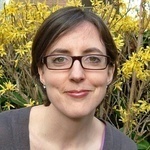 As the year draws to a close, you might think we would be winding down. But with all the events planned for World AIDS Day this month, it feels like things are heating up. The theme for this month's newsletter is empowerment!
How do you command power? In choosing to openly share your health data and personal stories of living with HIV, you are fighting on two fronts. You are helping to manage your own disease, and you are also helping others to make connections and live a better life with HIV. A third and vital front is making your voice heard, and when you do so as a group, there is always more power.
Whether you're sharing your personal story by video (as part of this month's "Facing AIDS" campaign on YouTube) or sharing your real-world data on the site, you are taking control of your condition and helping others. We thank you for that.
Here's to channeling your power into the new year and beyond. Have a wonderful holiday season!
--Emma Willey, Community Manager
JOIN THE CONVERSATION
Check out some of the hot topics in the forum. Then jump in with your own questions and answers!
Anyone who's not on meds and experiencing lipodystrophy?
Lipodystrophy is typically associated with HIV meds. But has anyone experienced it while not taking meds? Share your stories.
Stopping work to focus on your health
A member has left his job in order to have time for doctor appointments and his health - but he's unsure about the decision. Discuss your own struggle with the work/life/HIV balance.
Entering data on behalf of your child
If you are entering data for a child (particularly one under the age of 13), don't miss these important guidelines for how to best set up your child's profile.
What TV show is your guilty pleasure?
From Judge Judy to Dancing with the Stars, members share the TV shows that offer them relaxation and escapism. Add your own television addictions.
GETTING TO KNOW YOU
At PatientsLikeMe, we believe in getting to know the person, not just the "patient." That's why we interview patients each month to find out more about how they approach life. This month we are pleased to feature hopeful_taurian81, a three-star member from Omaha, Nebraska.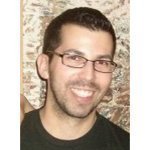 1. What gets you into the holiday spirit?
My holiday spirit seems to grow more and more as the actual day of celebration draws near. I am generally the first in my family to pull out the Christmas tree and string lights along the window frame. Although I cannot afford to buy a gift for everyone I know, I make every attempt to send Christmas greetings.
Since I was a little boy I have enjoyed watching the same Christmas television specials every year. The Grinch, Rudolph and Frosty take me back to a time of innocence I suppose. They are much a part of my family around Christmas time as the carolers and window displays.
2. What is your favorite holiday tradition and why?
My favorite holiday tradition is family get togethers. Every year the food seems to be more elaborate and family bonds grow closer. With all the happiness and love, the food tastes better, the air is sweeter and love warms the coldest of places. If I could bring this energy to all those around me all year I feel it would be something magical.
3. What did you learn about yourself in 2009?
What I learned about myself in 2009 is that I am stronger than I give myself credit for. I am not afraid to try new endeavors, and I learned there is no room for regret. I take the good with the bad and keep on seeking. I know one day I will find my intended path. For now, I should just enjoy the journey of getting there.
4. In what ways has PatientsLikeMe helped you?
PatientsLikeMe has helped me by giving me the strength to hold on and to prove to myself that I am not the only one living with my condition. I see people's profiles and pictures who are living with the same disease, and I truly do wonder how they are doing and how they are feeling. My heart goes out to them, and I want people to know that in some way, a stranger does care or at least thinks about them. Good luck to everybody with your future endeavors and try to keep the faith that everything is going to be alright.
WHAT'S NEW AT PATIENTSLIKEME
• A big thanks to all of you who have already started measuring your Quality of Life (QOL) through our new profile feature. Has it enhanced your understanding of your condition? Let us know your feedback and discuss the impact of the new QOL graph for HIV here.
• December 1st was World AIDS Day, and the theme this year was leadership. Don't miss our related blog entry about how PatientsLikeMe members are helping to lead the way by embracing openness and sharing real-world data.
• PatientsLikeMe Chairman and Co-Founder Jamie Heywood recently testified at the FDA's Public Hearing on Promotion of FDA-Regulated Medical Products Using the Internet and Social Media Tools. Check out his comments on our YouTube page. Want to keep up to date with all of our video posts? Subscribe to any of our YouTube Channels. You'll find them linked at the bottom left corner of our main YouTube page.
• We recently updated our privacy policy to make our business objectives and data-sharing practices clearer for you, the patients of PatientsLikeMe. Read President and Co-Founder Ben Heywood's blog entry to learn more about the changes.
• Finally, what a wonderful year! We want to thank you for all the strides we've made together during 2009. With more than 48,000 patients now openly sharing their health data at PatientsLikeMe, we can't wait to see what we'll be able to learn and accomplish in 2010. Happy Holidays!
Newsletter Archive
Jul 2013
May 2013
Apr 2013
Mar 2013
Feb 2013
Jan 2013
Dec 2012
Nov 2012
Oct 2012
Sep 2012
Aug 2012
Jul 2012
Jun 2012
May 2012
Apr 2012
Mar 2012
Feb 2012
Jan 2012
Dec 2011
Nov 2011
Oct 2011
Sep 2011
Aug 2011
Jul 2011
Jun 2011
May 2011
Apr 2011
Mar 2011
Feb 2011
Jan 2011
Dec 2010
Nov 2010
Oct 2010
Sep 2010
Aug 2010
Jul 2010
Jun 2010
May 2010
Apr 2010
Mar 2010
Feb 2010
Jan 2010
Dec 2009
Nov 2009
Oct 2009