PatientsLikeMe Newsletter Issue 28 - November 2009
MONTHLY MUSINGS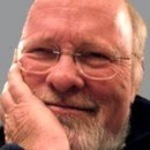 It's almost Thanksgiving here in the States. I'd like to take my cue from all of you who share every day on the site and share some of the things for which I am grateful.
I am grateful to be back as the community manager of this community, taking back the responsibility from Maureen as she moves on to new challenges within PatientsLikeMe. I'm thankful to see many of the same wonderful people who were here two years ago - all of you still sharing and learning. And I'm thankful that the community has grown quite a bit over the past couple of years, as we now have more than 5,400 members (including patients and caregivers).
This has always been a very supportive and informed community. We have looked at a wide range of issues - from how PD meds work inside the brain to how to explain PD to family and friends to how to get a good night's sleep and much more.
Thank you all for being an important part of this community - for sharing, for being open and for trusting each other. I hope you all have a wonderful Thanksgiving.
--Tim Horgan, Community Manager
JOIN THE CONVERSATION
Check out some of the hot topics in the forum. Then jump in with your own questions and answers!
Confusion and memory loss
Have you walked into a room only to forget why you're there? Short-term memory loss can be a troubling issue for PD patients. Share your experiences and advice.
What does depression feel like?
It can be difficult to explain the symptoms of depression to others. Have you experienced depression since your PD diagnosis? Describe what it feels like for you.
Azilect and planning for the flu
Azilect can have serious interactions with other drugs, including some decongestants and antihistamines. So what if you get the flu? Discuss prevention, home remedies and more.
Being proactive after DBS (Deep Brain Stimulation)
A member experienced no benefits from DBS - until a second opinion revealed it wasn't positioned correctly. Weigh in about how and where to get the best DBS follow-up care.
GETTING TO KNOW YOU
At PatientsLikeMe, we believe in getting to know the person, not just the "patient." That's why we interview patients each month to find out more about how they approach life. This month we are pleased to feature rose5, a three-star member from Westland, Michigan.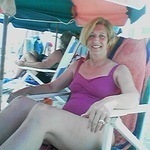 1. What's your favorite wintertime activity?
I like to sit inside my condo by my fireplace and look out my big picture window watching the snowfall. It is beautiful to see a nice slow snowfall.
Other than that, the fact is that I have never liked the winter and the cold temps that come with it. I live in Michigan, and we get a lot of snow and very cold weather, which I long to move away from. The cold air stiffens my body up to the point it is painful, and once I get cold, I am cold all day. I sit directly in front of my fireplace and usually fall asleep. As you can see from my profile bio, Myrtle Beach, SC, is "my little piece of heaven," and I hope to live there some day.
2. What do you have in abundance in your life?
I have an abundance of love and care from my family and my dear friends. I have an abundance of love for my two grandchildren. Brooke, who is almost three, is very smart and adorable, but she is a little devil in disguise because she always looks for trouble, and of course finds it. But we can't help laughing at her. I get to baby-sit her a couple days a week. She always walks into my house and says, "Hi Grandma, how do you feel today? Do your legs hurt today?" That is how she knows whether or not we can play together that day, because if I tell her they hurt, she keeps herself busy playing while I watch her and talk to her. If I tell her I'm okay, she jumps around me and tackles me, and she loves to dance with me.
My grandson, Jacob, who is 10 months old, just started crawling. I call him "superbaby" because I have a very hard time keeping up with him. He crawls so fast and grabs on to everything and stands up. He is so proud of himself that he starts wiggling all over like he is dancing, and he always has a big smile on his face. Having grandchildren has changed my life in a way that I just can't describe, except that they definitely make me want to live life and enjoy life because I want to be around to see them grow up.
Unfortunately at this point in time with my PD, I also have an abundance of back pain, which causes me to have trouble breathing when I wake up in the morning. I have been dealing with this for six months, seen three specialists, and I am now waiting to go for a second opinion from a spinal neurologist, because so far, nothing has helped me and all the pain medications make me sick to my stomach. So, right now, I have an abundance of great things and an abundance of pain, which is very hard to live with.
3. How does your condition affect your approach to Thanksgiving?
First of all, Thanksgiving has been a difficult time for my family because my dear, sweet, loving mother-in-law passed away the day before Thanksgiving 16 years ago, and the hurt is still there. We loved her very much, and my identical twin daughters spent almost every weekend with her shopping and going out to eat. They were 10 at the time, and they also took her death very hard. We still cry at certain moments when we say to each other that we wish grandma was here to see this, she would have loved it. My loving husband, who has had to become very domesticated lately (which he just loves--haha!), still has a hard time at Thanksgiving, too.
As for my PD, I never thought about it much at Thanksgiving because my family still considers it a day of thanks from the history of the Pilgrims and Indians. My parents are very interested in the history of our country. When I was little, our vacations always involved seeing historical things like the replica of the Mayflower, the Liberty Bell, the site of the landing of the Mayflower, places where Civil War battles had taken place, and touring the houses of Presidents from long ago. I had a lot of fun on those vacations with my family. When you asked this question, it surprised me because, I guess, it is one day that I don't actually think about my PD.
4. What keeps you coming back to PatientsLikeMe?
I have been looking for a very long time for a group to join where I didn't necessarily need to leave my house to go to meetings that might not directly involve me in some way. When I did read about some groups, the meetings were all held at senior citizen housing, and, no offense, but I am a young onset PD patient, and sometimes things are looked at in a very different way depending on your age. I always felt that I wouldn't fit in.
I am very happy to see the diversity of the PatientsLikeMe family, where young and older alike can share their stories, their good times and their bad times so that they can feel what we are dealing with at a very young age, and we can feel what they are feeling in the later stages of life.
The forums are great because everything, and I mean EVERYTHING is discussed, so I am always learning new ways to deal with the problems that I am personally dealing with. I am also learning new and interesting up-and-coming news, which I am really into researching. I get information on drugs, treatments and symptoms. I can join into any of the many discussions that are of interest to me, or I can just read the postings in the forums. It is my choice of how involved I want to get.
One of the most important issues for me is that at PatientsLikeMe you have a "total package" with news, forums, treatments and help. I do not need to go anywhere else on the web to find out anything. PatientsLikeMe has it all, because although our family and friends are there for us, they can never understand this disease and what it does to us. It is impossible to explain it all. At PatientsLikeMe, we are all talking to people who understand and feel what we feel. We are all connected in a very special way, and there is ALWAYS someone to talk to when you need to talk. You are not alone with the PatientsLikeMe family! Thank you for that.
WHAT'S NEW AT PATIENTSLIKEME
• Have you taken the new member survey about who is using PatientsLikeMe (sent by our research team)? If not, it's just a click away! Thanks to all of you who took a few minutes to answer our questions already. You're helping us improve our research, while helping other members learn more about who makes up this community. And, as always, stay tuned for the results.
• Are we #2 or #1? You decide! PatientsLikeMe is currently ranked in second place in The Huffington Post's "Ultimate Game Changer in Wellness" survey. Vote now and help us get to the top spot by rating PatientsLikeMe's ability to "change the game." Thanks to those who voted already!
• In other award news, PatientsLikeMe was honored to be one of 30 final nominees for the ThinkSocial Awards, which recognize innovation in social media. Again, thanks to all of you who voted for us.
• How do we know that PatientsLikeMe is part of a larger movement? If there's an article about how technology and the web can empower patients, chances are PatientsLikeMe is in there. Check out these recent articles in The Washington Post ("Web health sites harness the power of social networks") and The Boston Globe ("10 cc's of technology, stat!").
• Did you hear about our newly expanded Fibromyalgia/Chronic Fatigue Syndrome/Myalgic Encephalomyelitis Community (CFS/ME)? If you know anyone with CFS/ME, please invite him or her to join today. We've posted this news and a lot of other exciting announcements on our blog in the past few weeks. Check back often and leave us your comments.
• Finally, our new Epilepsy Community is now accepting beta users. If you know someone with epilepsy, please invite him or her to join today.
THIS MONTH'S SITE IMPROVEMENTS
We are constantly working to improve our site. In this section, we'll keep you up-to-date on new tools and features designed to make your PatientsLikeMe experience even better.
Here is our top functionality enhancement for November:
• If you've found our Treatment Reports valuable in the past, you're really going to love them now. We've just launched a major upgrade so that our Treatment Reports provide more information, are easier to read and include better links to other resources. Check out our YouTube video to learn more!
Newsletter Archive
Jul 2013
May 2013
Apr 2013
Mar 2013
Feb 2013
Jan 2013
Dec 2012
Nov 2012
Oct 2012
Sep 2012
Aug 2012
Jul 2012
Jun 2012
May 2012
Apr 2012
Mar 2012
Feb 2012
Jan 2012
Dec 2011
Nov 2011
Oct 2011
Sep 2011
Aug 2011
Jul 2011
Jun 2011
May 2011
Apr 2011
Mar 2011
Feb 2011
Jan 2011
Dec 2010
Nov 2010
Oct 2010
Sep 2010
Aug 2010
Jul 2010
Jun 2010
May 2010
Apr 2010
Mar 2010
Feb 2010
Jan 2010
Dec 2009
Nov 2009
Oct 2009